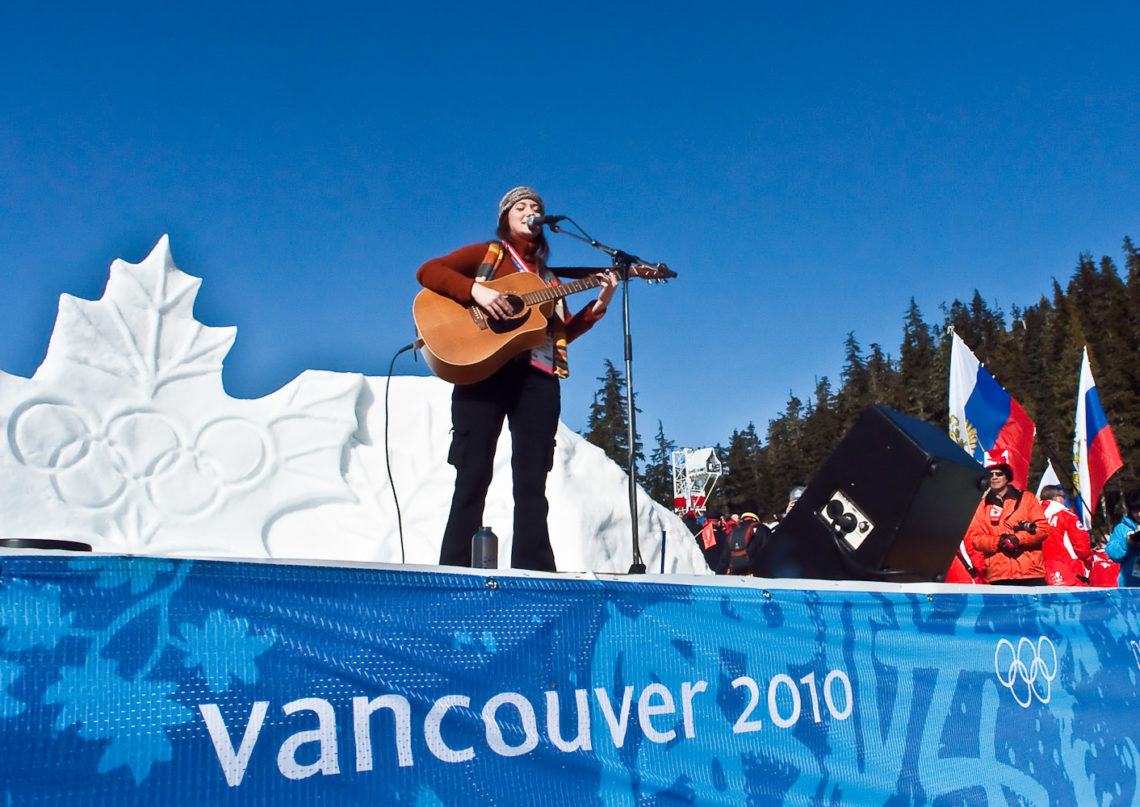 Dana-Marie has extensive experience performing National Anthems.  Her soft guitar accompaniment adds a unique and special quality to her renditions, which are consistently described as intimate and beautiful.
Between 2007-2010, Dana-Marie performed the Canadian National Anthem in Whistler Olympic Park on several occasions at Provincial, National, and International Cups organized by VANOC and CALOC. She also had the honour of performing the anthem at an Official Paralympic Torch Relay Celebration during the 2010 Paralympic Games.  At many of these events, Dana-Marie was honoured to stand alongside, and receive commendations from, federal politicians such as MP John Weston, MLA Joan McIntyre, and VANOC managers Dan Doyle and John Aarlberg, and VANOC CEO John Furlong.
Inspired by the Olympic theme to explore one's potential and achieve increasing heights, Dana-Marie diligently taught herself the Russian and Switzerland National Anthems (in the languages of Russian and German) and performed them at the exhibition game between the two countries' Olympic Women's Hockey Teams. Afterwards, the coach of the Swiss team, Michael Fischer, emailed her in thanks saying "I was almost in tears about that very special moment. We hope that you're going on to warm the hearts of the people with your beautiful voice!"
Dana-Marie also had the honour of singing O Canada at the presentation of keynote speaker David Suzuki at the RFABC conference in 2009, as shown in the video below.
Please send an email to contact@dana-marie.ca if you would like Dana-Marie to perform a National Anthem at your event.